As a CEO or sales leader in the SaaS world, you know how important it is to have an established and effective B2B sales funnel within your business. The competition is fierce and having an optimized B2B sales funnel is a necessity. In fact, companies that don't have an established and predictable sales funnel tend to struggle with the following:
Wasting time trying to sell to unqualified leads
Spending too much time on non-selling activities
Getting deals stuck in the funnel
Going through cycles of prospecting and closing, often one at the expense of the other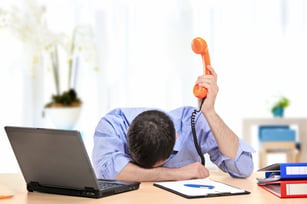 Why Should You Have a B2B Sales Funnel in The First Place and Why Is It Important? 
The answer to this question is simple. An entrepreneur builds a business with the idea of seeing it grow, flourish, and reach its full potential. The business can be doing a great job in generating sales. However, in order to witness the desired growth, a sales funnel needs to be used to attract more qualified leads, generate more sales, and improve your sales team performance overall.  
Having a B2B sales funnel helps you understand the sales process from the buyers perspective as you can learn about what your customers need, why they need it, when they need it and if they have the willingness to buy your product. Using a sales funnel helps you visualize your customer's journey from their first point of contact with your company until they become a customer (if that's the case). Understanding all the steps within the funnel will help you detect any error or area of improvement and make the necessary changes at the right time.  
Key takeaway: A funnel helps you know how likely it is for your leads to turn into your clients and their engagement with your brand. Moreover, it helps you know if you are heading in the right or wrong direction when interacting with potential customers. 
An Important Benefit to Consider:  Being Able to Track Your Bottlenecks
One of the biggest reasons why a B2B sales funnel is so important to use is its ability to track the bottlenecks in your sales process. For instance, if you notice that during the negotiation process you are sending a large number of contracts to your leads but you are only able to close the deal with only a few, then you will know that there is a bottleneck that's preventing those leads from signing the contract and becoming your clients. By knowing this, you'll have an idea of which measures to take on to get those contracts closed. This kind of information is provided to your sales team if they are implementing a B2B sales funnel. 
Similarly, if a great number of your SQL's are being disqualified for not having the budget to pay for your product or simply because they don't have the need to use it at the moment, you will know some actions need to be taken to obtain better qualified leads. Read our most recent article to know more about which SaaS metrics to measure within the sales funnel. 
Throughout every stage of the funnel, you can clearly and easily identify the results of your sales efforts and any mistakes you are making within any of the stages. At the end of the day, every company actively tries to allocate its resources in finding the right strategy that will generate more sales as well as make them more profitable, and using a B2B sales funnel is a great starting point. 
B2B Sales Funnel Sample
No matter if your company already has a sales funnel or not, here is an example of what a generic funnel looks like:
Meeting Booked/MQL
SQL
Trial/POC
Proposal Sent
Contract Sent
Closed/Won
Closed/Lost
Nurture
Tips For Setting Up A B2B Sales Funnel 
Tip #1: Establishing entry and exit rules
There needs to be a clear division between each one of the stages in your B2B sales funnel. 
Your sales team needs to ask themselves this question:
What qualifies a lead to move from one stage to the next?
The importance of these rules relies on the fact that your lead has a different mindset of your company and product in each one of the stages. 
This means that for every stage, different actions need to be taken. For instance, just because a lead is interested in your product, that doesn't mean they are ready to sign up for a demo. In the same way, sending out a proposal is not the equivalent of sending out a contract to a lead. A proposal is an offer or suggestion on how the product/service will fulfill the needs of the other party. 
On the other hand, a contract is sent after a proposal, including key points that both parties have agreed to. The establishment of entry and exit rules within the sales funnel provides order and clarity when dealing with each particular lead.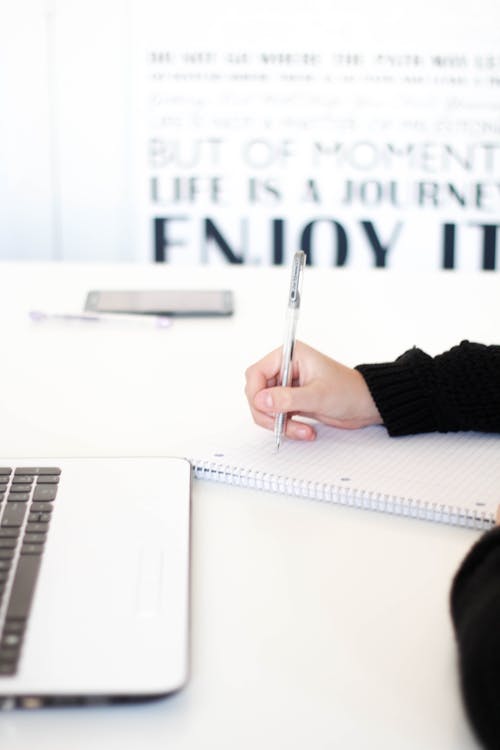 Tip #2: Keep your sales funnel short and simple
Make sure to keep your B2B sales funnel short and easy to follow. Ideally, you should avoid having more than 7-8 stages in your funnel. You can find ways to combine deals into a few stages in order to keep your process simpler and easier to understand. If you would like to get some ideas on how to shorten your current sales funnel, check out this article on "How to Build a Simple Sales Funnel for Your Small Business". 
When working in sales, you are always dealing with great amounts of information that need to be kept organized and easy to find as you are interacting with leads in all stages of the funnel. Having a short and clearly-defined sales funnel can facilitate the work of your sales team, helping you save valuable time. 
Tip #3: Using collateral after each step
When building or optimizing your B2B sales funnel, you need to make sure you have persuasive and compelling content to complement your sales process. In other words, you need to have collateral for each stage of the funnel. Using collateral effectively will assure your prospects that your product/service will help them solve their issues and satisfy their needs. Try to see the use of collateral as a practical tool that will allow your sales team to build more meaningful relationships with your prospects and drive more sales. Reading this article will provide you with some examples of great collateral to use in every stage of the sales funnel. 
Key takeaway: Using collateral in your sales process eases the conversations with your leads, gives you credibility, and helps you close more deals.
Tip #4: Keep your lead's journey short and stress-free
This ties back to tip #2, as having a short and simple B2B sales funnel allows you to also simplify your lead's journey and make it more enjoyable. 
Just think about it for a second: if the lead is showing interest in trying out your product and eventually buy it, that is because your product will most likely satisfy a need that they want to fulfill as soon as possible, so it makes sense to give them all the information they need in a timely manner to speed up the sales process. At the end of the day, it is a win-win situation for both parties. 
Also, the longer you take to convert your leads into customers, the less likely it is for them to actually become your clients. Adding case studies to your company's website, hosting webinars, and shortening your sales team's follow-up time are some of the best ways to shorten your lead's buying journey.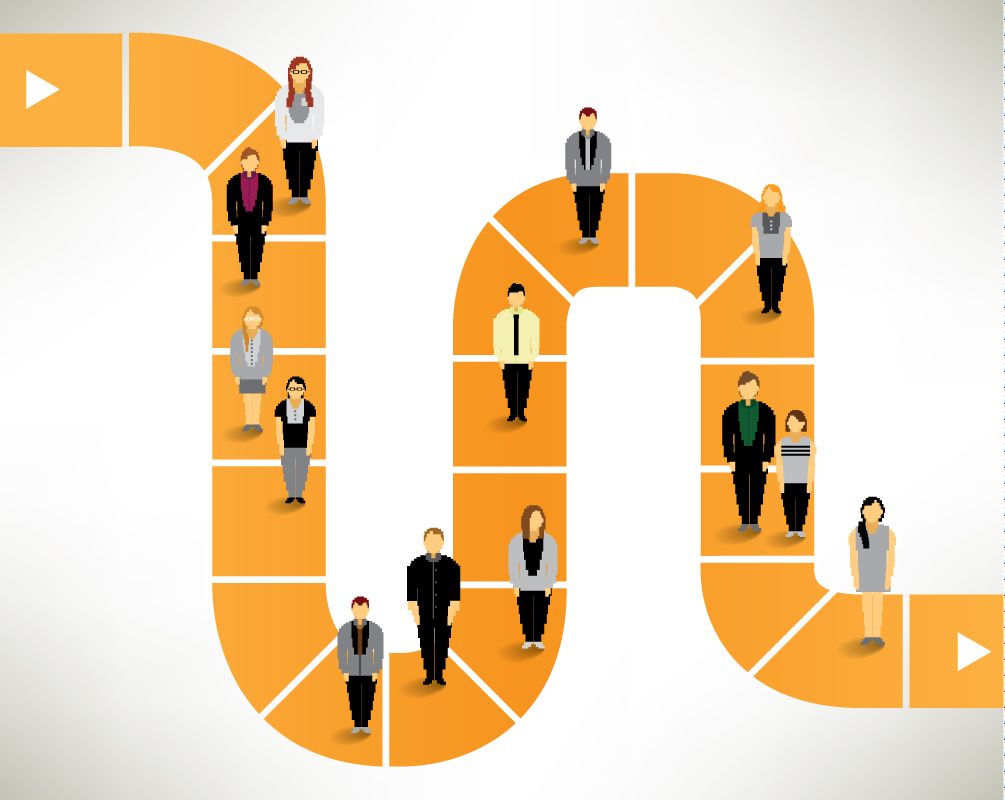 Conclusion
It's important to highlight how helpful it is to use a B2B sales funnel within the sales process for any kind of business. 
Try to think about it as a funnel, literally. The purpose of a kitchen funnel for example is to pour liquids or powders into a container by making sure it is filtering all unwanted substances and also preventing you from making a mess. 
By applying that same concept, a B2B sales funnel helps you filter all leads to make sure you keep the qualified ones and not waste any time or resources with those who are not the right fit for your product. 
Getting qualified leads and closing deals takes a lot of time and hardwork. Luckily for you, we have the resources to carry out all that tedious work and help you grow your business. Contact us and let us be part of the progress and transformation of your company.